The Best Online Shopping Sites in UAE: Unveiling UAE's Ultimate Retail Oasis
The Best Online Shopping Sites in UAE
Author : Shreya
|
Updated On: 03 Aug 2023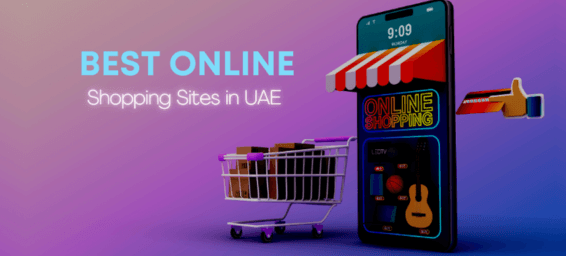 The Best Online Shopping Sites in UAE: Unveiling UAE's Ultimate Retail Oasis
Online shopping has changed the way we do our shopping in a world where time is valuable and ease is king. We no longer have to deal with crowded aisles and long lines. With just a few clicks, we can access a world of goods. This change is even more interesting in the wealthy and modern United Arab Emirates. The best online shopping sites in UAE have everything from the newest tech gadgets to the most fashionable clothes. They also have delicious food and things you need for your home.
Here, we unveil the best online shopping websites in UAE in a number of different categories. So get ready to discover the top 10 online shopping sites across various categories, from fashion to electronics, and uncover insider tips to maximize your virtual shopping experience.
Unlocking Convenience: The Advantages of Online Shopping in UAE
No more battling through crowds or waiting in queues. With online shopping, you're the master of your shopping destiny, all from the comfort of your abode. Let's dive into why online shopping has become an essential part of the UAE lifestyle:
1. Convenience Beyond Compare:
Buying things online saves you time. No more trying to find your way through crowded shops or rushing to get to a store before it closes. With a few taps on your device, you can easily look around a virtual market that is open all the time. The world of goods is always just a click away, no matter where or when you are. Traditional shopping can't beat the convenience of being able to look around, compare prices, and place an order from anywhere, at any time.
2. Diverse Product Range:
The range of products available is nothing short of astounding. From the latest fashion trends to niche hobbies, online platforms bring together an array of items that cater to every interest and need. Whether you're searching for established brands or seeking out unique, handcrafted treasures, the online space offers an unparalleled diversity that local stores simply can't match.
3. Time-Saving Brilliance:
Time is a priceless resource, and online shopping puts more of it back in your hands. No need to allot hours for a shopping expedition – shop whenever you want, wherever you are. Whether it's a lunch break or late at night, the virtual aisles are always open.
4. Doorstep Delivery Delight:
Heavy bags, long walks to the car, or squeezing into public transport with your haul – these are a thing of the past. With doorstep delivery, your purchases come to you. Unpack your items right at your door and enjoy the thrill of your own personal delivery.
5. Exclusive Deals Beckon:
Who doesn't love a good deal? Online shopping unveils a world of exclusive discounts and offers that you won't find in physical stores. Unlock online-only bargains that add extra sparkle to your shopping spree.
6. Personalized Shopping Experience:
Online shopping sites analyze your browsing and purchase history, curating a selection of items that match your taste. This personalized touch not only saves you time but also introduces you to items you might never have discovered otherwise. It's like having your own personal shopper, available 24/7.
7. Deals and Discounts:
Saving money is a universal joy, and online shopping is your gateway to some of the best deals and discounts out there. Many platforms entice shoppers with exclusive offers that can't be found in physical stores. Moreover, the ability to compare prices across different sites allows you to find the best bang for your buck.
So, ready to embark on a shopping journey that redefines convenience and choice? Strap in, as we unravel the world of online shopping in the UAE, where possibilities are as vast as the desert sky.
Transforming Shopping in UAE: Exploring a World of Choices
There are as many options for online shopping in the UAE as there are rocks in the desert. From keeping up with the latest fashion trends to decking out your living space in style, the digital marketplace has elevated the shopping experience to new heights. Let's dive into the enchanting array of options that await you: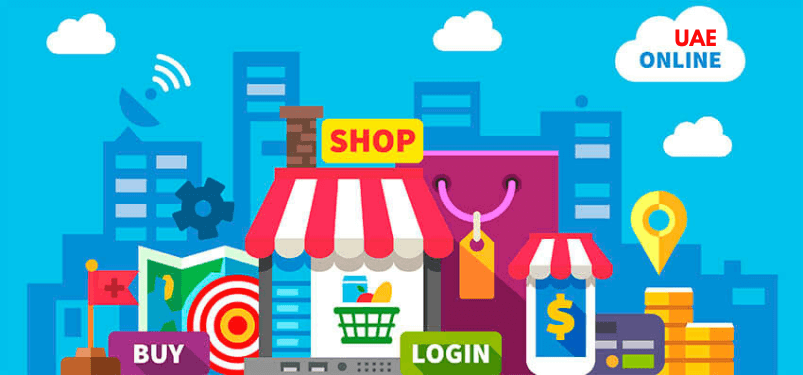 1. Fashion Forward: Discover the Latest Trends
Get ready to show off your coolest clothes and find the best online fashion shopping sites in UAE. Find out how to be stylish and up-to-date on the latest fashions. But that's not all. If you want a touch of luxury, check out the best online clothing shopping sites in UAE, where style and luxury meet. On the other hand, everyday elegance has a place, too. There are a lot of relaxed and cheap places to shop for clothes that fit your budget and style. So take advantage of the best online shopping in UAE for clothes and save the most money.
List of online shopping sites in UAE for clothes:
1. Amazon.ae
2. Noon
3. Namshi
4. Sivvi
5. Mumzworld
6. Carrefour
2. Tech Treasures: Gadgets and Electronics Galore
For tech fans and gadget experts, online shopping in the UAE is a playground of new ideas. The best stores for tech and gadgets are ready to meet all your digital needs. Unlock the power of high-tech tools that will make your life better and dive into the world of smart living with a variety of home appliances and gadgets. Just look for the best online electronics shopping sites in UAE, and make your daily life smarter and easier.
3. Culinary Delights: Gourmet and Grocery Shopping
If you are a foodie, this is where your culinary trip starts. Online gourmet markets are a paradise for food lovers because they bring exotic tastes and treats right to your door. And don't forget the basics! Everything from spices to snacks is just a click away, thanks to food shopping sites that can meet all your kitchen's needs.
4. Home and Living: Elevate Your Living Space
Your abode deserves the best, and the UAE's online home and living offerings are here to ensure just that. Modern comfort can be found on furniture and home decor sites that show a wide range of styles to fit your taste. Whether you're decorating your bedroom or kitchen, the virtual aisles make it easy to find things like bedding, tools, and more that you need.
Dive into our full shopping guide to learn about the best online shopping sites in the UAE. You'll find a treasure trove of options that will not only save you time but also a lot of money. Your shopping trip is waiting for you!
List Of The Top 10 Best Online Shopping Sites In UAE:
There are many e-commerce platforms that provide various categories of products. Here are a few of the leading and popular online shopping sites in UAE.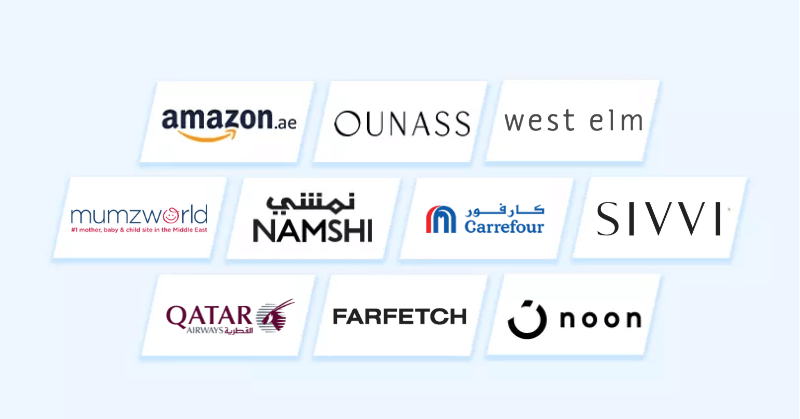 1. Amazon
Amazon UAE is a digital retail giant that sells a wide range of products, from interesting books to the latest technology. It is the most popular and one of the least expensive places to shop online in UAE. It's not just about the variety, though. Amazon's dedication to great shopping experiences is clear in its fast shipping and excellent customer service, which make sure that your purchases come quickly and in perfect condition.
The site is easy to use because its interface is simple and its delivery services are reliable. And let's not forget the icing on the cake: Amazon Prime's exclusive perks. Members of Amazon Prime get a lot of benefits, like fast shipping and access to a huge library of movies and TV shows.
Excitingly, Amazon.ae has a limited-time deal of up to 50% off on selected products. This can make your shopping spree even more budget-friendly. By using Amazon discount codes, you can save even more money, giving you the chance to get the things you want without breaking the bank. Today, try out what makes Amazon UAE different and see how this online store changes the way you shop.
2. Noon
Looking for a shopping destination that effortlessly combines local treasures and global must-haves? Look no further than Noon! Here, you're not just shopping – you're embarking on a retail adventure. With a vast selection of local and global brands at your fingertips, Noon UAE Offers caters to every taste and style. But that's not all – brace yourself for a shopping experience that's as thrilling as it is rewarding. Daily deals and flash sales turn ordinary days into exciting treasure hunts, ensuring you snag great bargains on your favorite items. Also, it has become one of the best online shopping sites in UAE for mobile phone purchase.
Navigating Noon's comprehensive online marketplace is like strolling through a shopper's paradise. Whether you're on the hunt for fashion, electronics, home essentials, or even gourmet treats, this platform has it all neatly organized for your convenience. What sets Noon Dubai apart is its commitment to offering you competitive prices and regular promotions. It's not just about the products – it's about the value you get with every purchase.
Now you can get an extra 10% off on your first order at Noon with the help of the Noon first order discount. Imagine saving more on your already amazing deals! How, you ask? By utilizing those handy Noon coupon codes during checkout. That's right – with a few simple clicks, you can unlock extra discounts and watch the prices drop on your cart. So what are you waiting for? Dive into Noon's world of endless possibilities and elevate your online shopping game like never before.
3. Namshi
Namshi is the best place to shop online in the UAE if you want to look good without spending a lot of money. It is one of the best online shopping sites in UAE for clothes. It's a great place for fashion lovers on a budget because it has sales and deals often, so you can stay in style without breaking the bank. But that's not all. Namshi UAE also has an easy-to-use design that makes shopping as smooth and enjoyable as looking through your favorite fashion magazines.
What truly sets Namshi apart is its commitment to offering a diverse and exciting collection of clothing and accessories, catering to various tastes and occasions. Focused on trendy styles and brands, Namshi keeps you ahead of the fashion curve, whether you're seeking a casual ensemble or a show-stopping party outfit.
The icing on the cake is that you can save even more with the Namshi 70% off discount code for fashion products. By using special Namshi coupons, you can take your style game up a notch while keeping your wallet happy. Namshi UAE isn't just an online shopping site; it's your fashion ally who knows your style goals and budget.
4. Carrefour
In the realm of online shopping in UAE sites, Carrefour stands out as your go-to hypermarket, bringing a universe of convenience to your screen. From fresh fruits and vegetables to essentials for the home, they have a wide range of groceries and everyday things to meet all your needs. But Carrefour isn't just good because of the variety of products. It's also good because it has frequent sales and flash deals that make shopping easy and cheap.
Plus, the Click and Collect service makes things even easier. You can shop online and pick up your order at the store spot of your choice. Carrefour is a well-known name all over the world, and their website doesn't let them down. It is a well-known chain of superstores that also has a strong online presence. It sells groceries, electronics, home goods, and more.
And here's the icing on the cake: the latest deal lets you save even more. During this Carrefour sale, if you use the right coupon codes, you can save even more money. This will make your online shopping with Carrefour even more profitable. It's time to change the way you shop. Carrefour is your hypermarket, rethought for the digital age.
5. Ounass
When it comes to luxury fashion and unparalleled elegance, Ounass stands as a beacon of opulence in the realm of online shopping. This online haven has a carefully chosen collection of high-end names that will take you to a world of sartorial splendor. Every click reveals a symphony of beautiful clothes, accessories, and beauty items that change what it means to be luxurious.
The allure of Ounass lies not just in its product range, but in the promise of a tailored experience. Personal shopping assistance elevates your journey, ensuring each choice is a reflection of your distinct style. As you explore this emporium of sophistication, you're not merely shopping; you're crafting a narrative of elegance.
Currently, the brand graces its patrons with an enticing Ounass 70% offer that amplifies the luxury experience. If you know how to use the Ounass coupons, you can save even more money. This will make your journey into luxury not only stylish but also smart. Indulge, discover, and get better. Ounass is more than just a place to shop online; it's your way into a world where luxury has no limits.
6. Sivvi
Searching for the latest fashion trends? Look no further than Sivvi, your go-to online fashion store in the UAE. Sivvi has everything, from trendy clothes and sportswear for men and women to cute clothes for kids. Sivvi has a wide range of clothes for you to choose from, whether you want to update your wardrobe or find the perfect sports outfit.
But it doesn't stop there. Sivvi is known for its dynamic offerings, with exciting collaborations and new arrivals that keep you ahead in the fashion game. Plus, if you're all about maximizing savings, Sivvi's got your back with its exclusive coupon codes and loyalty program, granting you those coveted extra discounts. Check out a variety of clothes, shoes, and items that make it easy to put together a look.
And here's the scoop: the Sivvi first order code lets you enjoy an extra 15% off on your first order at the website. By using Sivvi coupon codes, you can dive into a shopping spree knowing that extra savings await. Sivvi makes fashion easy to find and affordable, so you can look good on a regular day or for a special event without going into debt.
7. Farfetch
Farfetch is a unique global fashion website that connects you to luxury boutiques all over the world. It is popular as a cheap online shopping in Dubai clothing, which ensures you get all types of clothing at the lowest prices. You can upgrade your outfit with their carefully chosen designer pieces, each of which has a unique look that makes you stand out.
The brand has a wide range of styles, from the hottest looks on the runway to one-of-a-kind finds, to suit the likes of UAE's fashion lovers. Farfetch makes it easy to buy clothes from around the world and sends them right to your door, no matter where you are in the world. Their easy return process takes care of all your worries and makes sure that your buying experience is nothing less than great.
The best part is that you can save even more money on your expensive shopping spree with Farfetch's 50% off deal. Don't pass up the chance to make your luxury shopping even better by using Farfetch promo codes to make your high-end dreams come true.
8. West Elm
When it comes to turning a house into a stylish and inviting home, West Elm stands as a beacon of modern design in the UAE's online shopping scene. Boasting a curated collection of contemporary furniture and home décor, West Elm offers more than just pieces – it offers a lifestyle. Discover a world of sleek sofas, elegant dining tables, and chic accessories that breathe life into your living spaces.
What sets West Elm apart is its dedication to staying in tune with the seasons, bringing you captivating collections that reflect the latest interior trends and offer inspiration for a refreshed ambiance. The allure doesn't stop there – dive into a realm of online exclusives that ensure your space remains as unique as you are. And let's talk savings – West Elm's offers and regular sales are a treasure trove of discounts waiting to be explored.
As if that wasn't enticing enough, the West Elm Sale takes the cake. Transform your home with a stunning array of pieces and save up to 70% on all furniture using West Elm promo coupons. Your dream living space is just a click away with West Elm – where style meets affordability and your home becomes a masterpiece of contemporary design.
9. Mumzworld
Mumzworld is a great place for moms, babies, and kids of all ages because it has everything a modern parent needs. It is one of the best online shopping sites of Dubai. This online shopping paradise has a wide range of goods for every stage of childhood, from the softest diapers to the most creative toys. Whether you're a new mom looking for nursing essentials or a seasoned parent in search of the trendiest strollers, Mumzworld has you covered.
But Mumzworld isn't just about the goods. It gives parents a full experience by giving them tips and guides that cover both the challenges and the joys of raising children. Imagine having a trusted advisor right at your hands who could help you with anything from learning how to sleep better to coming up with healthy meal ideas.
Use exclusive Mumzworld discount codes to save even more money during the 80% off sale. So, whether you're seeking practical solutions or delightful playthings, Mumzworld turns parenthood into a seamless and enjoyable journey, all from the comfort of your screen.
10. Qatar Airways
When it comes to booking flights from the comfort of your home, Qatar Airways emerges as a true game-changer. Imagine escaping the hassle of long queues and time-consuming reservations – with Qatar Airways, you can seamlessly plan your journey at your fingertips.
Not only does their online booking system offer the convenience of easy ticket purchase, but it also opens the door to a world of benefits. From their renowned world-class service and comfortable cabins to a wide range of destinations spanning the globe, Qatar Airways ensures your travel experience is nothing short of exceptional.
Now you can grab up to 20% off on your flight bookings with the help of Qatar Airways promo codes. This allows you to save even more on your dream getaway. By utilizing exclusive coupon codes during this promotion, you're not only securing a memorable adventure but also stretching your budget for those extra indulgences that make your trip truly unforgettable.
Nail Your Online Shopping: Tips for a Seamless Online Shopping Adventure!
Welcome to the world of online shopping, where a world of products awaits at your fingertips. To make sure your virtual retail therapy is a breeze, here are key tips for a smart online shopping experience in the UAE:
1. Reviews and Rating Matter
Before you click "Buy," dive into reviews from other shoppers. Their experiences give you the inside scoop on products. Learn from their highs and lows to make informed choices that match your needs.
2. Returns and Exchanges, Unpacked
Know the return and exchange policies of online stores. This knowledge saves you stress and ensures hassle-free shopping. Smooth returns are like a safety net for your purchase.
3. Pay Securely, Stay Secure
Opt for trusted payment methods and gateways used by UAE's online shops. Your online safety matters. These choices protect your info from prying eyes and give you peace of mind.
4. Sales and Offers: Be in the Know
Score big by subscribing to store newsletters and notifications. Get firsthand info on sales and limited-time deals. Your inbox becomes a treasure chest of savings.
In the online shopping realm, these tips are your golden ticket. With these tricks up your sleeve, you're ready to seize the virtual marketplace like a pro.
Smart Strategies for Savvy Shoppers: Maximize Savings Like a Pro
When it comes to shopping online in the UAE, the thrill of saving money while snagging your desired products is an art form you can master. Let's dive into some expert tips that will have you saving like a pro:
1. Use coupon codes:
Think of coupon codes as your secret weapon against full prices. A quick online search can reveal a plethora of codes that can instantly slash prices or provide enticing perks like free shipping. You can find all the valid and latest coupon codes for various top brands at CouponMoto.ae. It is the leading coupon platform in the UAE.
2. Sign up for newsletters:
Unlock a treasure trove of exclusive offers and updates by simply subscribing to newsletters from your favorite online stores. They often reward their subscribers with early access to sales and special promotions.
3. Compare prices:
The digital realm empowers you to be a discerning shopper. Before hitting that 'buy' button, take a moment to check the same product across multiple sites. You'll be amazed at the price variations that can lead you straight to the best deal.
4. Shop during sales events:
Embrace the excitement of special occasions like White Friday or Ramadan, when online stores unleash a flurry of discounts and deals. It's the perfect time to grab those items you've been eyeing.
5. Loyalty programs:
Loyalty deserves to be rewarded, and many online shopping sites understand this well. Join their loyalty programs to accumulate points that translate into additional discounts or irresistible rewards, turning your shopping spree into a winning game.
6. Bundle purchases:
The online world offers a convenience that extends beyond the 'Add to Cart' button. Combine items from the same store into a single purchase and watch shipping costs dwindle away, leaving you with extra savings.
The digital marketplace isn't just about convenience; it's about strategizing your way to wallet-friendly wins. So remember, by implementing these savvy tactics, you're not just shopping – you're mastering the art of saving.
Embrace the convenience, variety, and savings online shopping brings to your UAE lifestyle. With our curated list of the top 10 online shopping sites and money-saving strategies, you're equipped to navigate the virtual marketplace like a pro. Whether you're searching for fashion, electronics, home essentials, or gifts, these platforms have got you covered. So go ahead, indulge in the modern way of shopping, and enjoy the perks it brings to your everyday life.
FAQ:
1. Which is the best online shopping site in UAE?
It's hard to pinpoint just one, as the UAE offers a variety of excellent online shopping sites. Some popular options include Amazon.ae, Namshi, Noon, Sivvi and Carrefour UAE.
2. How do I shop online from Dubai?
Shopping online from Dubai is easy. Just visit your preferred online shopping site, browse through the products, add items to your cart, proceed to checkout, and provide your delivery address for doorstep delivery.
3. What is the biggest online marketplace in UAE?
Amazon.ae is one of the biggest and most well-known online marketplaces in the UAE, offering a wide range of products across various categories.
4. Which is the most trusted online shopping site?
Trustworthiness varies based on individual experiences, but some of the most trusted online shopping sites in the UAE include Amazon.ae, Namshi, and Noon, known for their quality products and reliable services.
5. Are there any discounts available for online shopping in UAE?
Yes, many online shopping sites in the UAE offer discounts, deals, and promotional offers. You can also find exclusive coupons and promo codes on platforms like CouponMoto.ae to maximize your savings.
6. Can I find luxury brands on UAE's online shopping sites?
Absolutely, UAE's online shopping sites cater to various tastes, including luxury. You can find luxury brands on platforms like Namshi and Amazon.ae, offering a selection of high-end fashion and lifestyle products.
7. How can I find the best deals and offers for online shopping in UAE?
To find the best deals and offers, you can regularly check the "Deals" or "Offers" sections on popular online shopping sites. Additionally, platforms like CouponMoto.ae aggregate the latest coupons and discounts for various UAE online stores.
8. Is it safe to make online payments on these platforms?
Yes, most well-established online shopping sites in the UAE provide secure payment options. Choose trusted payment gateways, use credit/debit cards, or opt for cash-on-delivery (COD) to ensure safe transactions.
9. Can I shop for groceries online in UAE?
Absolutely, several online shopping sites in the UAE, such as Carrefour UAE, offer a wide range of groceries and essentials. You can conveniently shop for your daily needs and have them delivered to your doorstep.
10. How can I stay updated with the latest products and offers?
You can subscribe to newsletters or enable notifications on your chosen online shopping sites. Additionally, platforms like CouponMoto.ae provide updates on the latest coupons and deals, ensuring you don't miss out on savings.