The Future of Online Shopping: The Rising Popularity of Coupon Codes in the UAE
Coupon Codes: The Online Shopping Trends In UAE
Author : Shreya
|
Updated On: 20 May 2023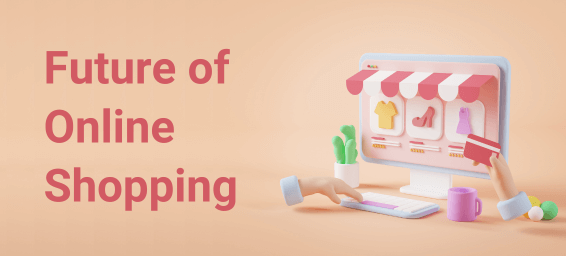 Coupon Codes: The Online Shopping Trends In UAE
In the fast-paced world of online shopping, consumers in the UAE have discovered a game-changing secret to unlocking incredible savings and discounts. It is nothing but coupon codes! So let's delve into the rising popularity of coupon codes in the UAE and their impact on the future of online shopping.
I. Understanding Coupon Codes and their Benefits
A. Definition and Functionality of Coupon Codes
Coupon codes are digital vouchers that offer discounts and special offers for online purchases. They work by providing a unique combination of letters, numbers, or both, which shoppers can enter during the checkout process. This convenient feature simplifies the savings process, making online shopping even more enjoyable. In the UAE, popular coupon code websites like CouponMoto.ae act as a hub for finding and accessing these valuable discounts.
B. Benefits of Using Coupon Codes
Coupon codes bring an array of benefits that significantly enhance the online shopping experience in the UAE.
Significant Cost Savings through Discounts and Special Offers: By using coupon codes, shoppers can save a considerable amount of money on their purchases. These discounts range from a certain percentage off the total price to fixed discounts or even free shipping. With CouponMoto.ae, consumers gain access to exclusive deals and limited-time promotions, maximizing their savings.
Increased Affordability and Access to a Wider Range of Products: Coupon codes make it possible for consumers to explore and purchase products they may have considered out of reach before. With discounts in hand, premium brands and high-quality items become more affordable and accessible. This allows shoppers to expand their options without breaking the bank.
Enhanced Shopping Experience with Exclusive Deals and Limited-Time Promotions: Coupon codes offer an exciting element to the online shopping experience. They grant access to exclusive deals, flash sales, and limited-time promotions, providing shoppers with a sense of thrill and urgency. This added excitement makes the process of finding and redeeming coupon codes all the more rewarding.


II. The Growth of Online Shopping in the UAE
A. Online Shopping Landscape in the UAE
Online shopping has experienced remarkable growth in the UAE, with consumers embracing the convenience and flexibility it offers. According to recent statistics, the number of online shoppers in the UAE has been steadily increasing year after year. From groceries to fashion, electronics to home decor, virtually every product category is now available for online purchase.
B. Factors Driving the Growth of Online Shopping
Several factors have contributed to the surge in online shopping in the UAE.
Improved Internet Connectivity and Access to Smartphones: The widespread availability of high-speed Internet and the proliferation of smartphones have empowered consumers to shop anytime, anywhere. With just a few taps on their screens, shoppers can browse through an extensive selection of products and make secure transactions.
Expansion of E-commerce Platforms and Marketplaces: E-commerce platforms and marketplaces have flourished in the UAE, offering a wide range of products from both local and international brands. These platforms provide a seamless shopping experience, coupled with reliable delivery services and customer support, fostering trust and encouraging repeat purchases.
Shift in Consumer Behavior towards Digital Transactions and Contactless Shopping: The COVID-19 pandemic accelerated the adoption of digital transactions and contactless shopping in the UAE. Concerns over health and safety have led consumers to embrace online shopping as a convenient and secure alternative to traditional brick-and-mortar stores.


III. The Rising Popularity of Coupon Codes in the UAE
A. Evolving Consumer Behavior and Shopping Habits
Value-conscious consumers in the UAE have embraced the hunt for deals and discounts. With an increased emphasis on savings, shoppers are actively seeking out coupon codes as a means to stretch their budgets further. The convenience of digital coupons and promo codes has made them a preferred choice for savvy shoppers.


B. Key Factors Contributing to the Popularity of Coupon Codes
The rising popularity of coupon codes can be attributed to several factors.
Cost-Consciousness and Desire for Savings: In a world where every dirham counts, coupon codes provide an excellent opportunity for consumers to save money. The desire to make their hard-earned money go further fuels the search for coupon codes, as shoppers actively seek ways to get the best possible deal on their purchases.
Availability of a Wide Variety of Coupon Codes for Different Product Categories: Coupon codes cater to a diverse range of products and services. From fashion and beauty to electronics and travel, shoppers can find coupon codes for virtually any item they desire. This wide availability ensures that consumers can enjoy savings across various product categories.
Ease of Finding and Redeeming Coupon Codes through Dedicated Websites and Apps: Coupon code websites and apps, such as CouponMoto.ae, have made the process of finding and redeeming coupon codes incredibly convenient. These platforms curate a vast collection of codes, making it easy for shoppers to locate the best deals for their favorite brands and online stores.


C. Benefits of Coupon Codes for Retailers
Coupon codes not only benefit consumers but also prove advantageous for retailers in the UAE.
Attracting New Customers and Fostering Customer Loyalty: By offering coupon codes, retailers can attract new customers who may be enticed by the prospect of discounts. Furthermore, these codes help foster customer loyalty, as shoppers appreciate the added value they receive from the retailer.
Boosting Sales and Increasing Conversion Rates: Coupon codes act as powerful incentives for customers to complete their purchases. The appeal of saving money often encourages hesitant buyers to take the plunge, leading to increased sales and improved conversion rates for retailers.

Effective Marketing Tool for Promoting New Products and Clearing Inventory: Retailers can leverage coupon codes as a marketing tool to generate excitement around new products or to clear out excess inventory. By offering exclusive discounts, they can create a sense of urgency among shoppers, driving sales and ensuring that products move quickly.


IV. Future Trends and Innovations in Coupon Code Usage
A. Personalized Coupon Codes
The future of coupon codes lies in personalization. Retailers are increasingly exploring the use of tailored coupon codes based on individual preferences. By offering customized offers and discounts, retailers can enhance customer loyalty and create a more personalized shopping experience.
B. Integration of Coupon Codes with Emerging Technologies
To further enhance the customer experience, coupon codes will be integrated with emerging technologies. Artificial intelligence (AI) and machine learning algorithms will provide personalized coupon recommendations based on shoppers' browsing and purchase history. Moreover, coupon codes will find their way into voice assistants and smart devices, making savings accessible with a simple voice command.


C. Enhanced User Experience and Accessibility
The integration of coupon codes into the online shopping experience will be seamless, ensuring a hassle-free and enjoyable journey for shoppers. Mobile apps will play a crucial role, offering real-time updates on the latest coupon codes and sending push notifications, allowing users to maximize their savings with ease.


V. Tips and Strategies for Maximizing Coupon Code Savings


A. Timing Your Purchases for Maximum Discounts
Strategic timing can lead to significant savings when using coupon codes. Highlighting seasonal sales and promotional events, such as Black Friday or Ramadan offers, helps shoppers plan their purchases accordingly. Furthermore, taking advantage of flash sales and limited-time offers can result in additional discounts.


B. Stacking and Combining Coupon Codes
Savvy shoppers can maximize their savings by stacking multiple coupon codes. By combining compatible codes, shoppers can enjoy even greater discounts on their purchases. Tips on finding compatible coupon codes and utilizing them effectively can help consumers unlock additional savings.


C. Following Coupon Code Websites and Newsletters
To stay up-to-date with the latest coupon codes, shoppers should follow reliable coupon code websites and subscribe to newsletters. CouponMoto.ae, for example, provides regular updates on the newest discounts and promotions in the UAE. Subscribing to these newsletters ensures that shoppers never miss out on money-saving opportunities.


Conclusion
The rising popularity of coupon codes in the UAE has revolutionized online shopping, benefiting both consumers and retailers. By offering significant cost savings, increased affordability, and enhanced shopping experiences, coupon codes have become an integral part of the online shopping landscape. As we look to the future, the integration of coupon codes with emerging technologies and the personalization of offers will further transform the way we shop. By following tips and strategies for maximizing coupon code savings, shoppers can make the most of this exciting trend. So, visit CouponMoto.ae and start exploring the world of coupon codes to elevate your online shopping experience while saving money along the way. Happy shopping!